Phoebe's Story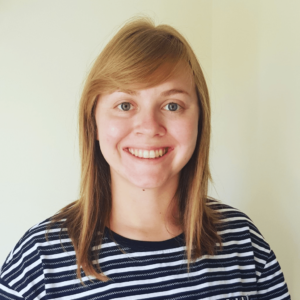 Getting My Foot in the Door: Phoebe's Story
Phoebe, an alum of the UpRising Environmental Leadership and 1MM mentoring programmes, was struggling to get her foot in the door in environmental construction until we connected her with a 1MM  mentor, Jayne, in the summer of 2020. 

What did you study at university?

I studied Geography at the University of Exeter for my undergrad and then I went to Bristol and did a masters in Volcanology. I graduated in December 2019.
Why did you sign up for the UpRising Environmental Leadership /1MM mentoring programme?

Because I wasn't in education anymore and I was working in a shop, it was a good thing for me to join to show to employers that I was still passionate about working in the environmental sector and I was engaged with my local and national community.

Who were you matched with?

I was paired with a lady called Jayne, Personal Assistant to the Health and Safety and Environmental Director at Kier (a construction company). Jayne also put me in touch with Chris, an Environmental Manager at Kier who gave me technical advice.

Did your mentor offer you work experience opportunities?

Jayne got in contact with her manager and asked if I could come and do some work experience. I spent two days at two multi-million dollar construction projects in South Wales, going around with the Head of Site and talking about all the different environmental aspects they'd found and how to manage the environment on a construction site, which was a really valuable experience.

I'd also applied for an internship back in March, but because of the delays with COVID I didn't hear back that I was through to the interview stage until a few weeks after I started my mentoring in June. The internship was with RWE renewables in their content team, which helps make sure that all the licenses are in place for projects whilst making sure that the environment is protected, so it was ideal for what I wanted to do.

For the interview I had to create a presentation about the challenges that developers of offshore wind farms are facing. Chris was amazing, he bombarded me with information and gave me pointers about things I could discuss as he'd worked on an onshore wind farm before and had lots of experience. Then the morning of my interview I had a call with Jayne to practice my presentation – she gave me lots of words of encouragement, which is exactly what I needed!
And… how did it go?!

I did my interview and I got the internship, which I honestly don't think I would have without Chris and Jayne! In my first call with them I was feeling quite teary because I was having such a hard time finding a job. Having them believe in me when I didn't necessarily have confidence in myself was exactly what I needed.

What would you say to another young person who is thinking about getting a mentor?
Anyone who doesn't have a mentor you should get one! I'm a really big advocate of mentoring, I would say 100% do it. Even if someone had a mentor that did a fraction of what Chris and Jayne did for me, that would be such a huge step for someone starting out in their career or who isn't sure what they want to do.